The Nielsen Group assists companies in creating exceptional performance
through effective people strategies, leadership development, and much more.
contact us at 440-552-8575 or lnielsen@thenielsengroup.com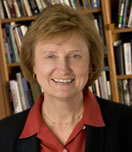 Lee Nielsen has been President of The Nielsen Groups since its inception in 2001. Lee has over 25 years experience in executive HR management at American Greetings, Office Max and The Glidden Co. and as the CEO of an entrepreneurial medical products company. Lee holds a BS in psychology from Webster University and an MBA from Northwestern. Additionally, she serves as adjunct faculty at Cleveland State University in the MBA program.
Our best work is with companies looking to develop a results oriented culture. And we provide support to CEOs dealing with ownership issues: new owners, changing demands from boards, significant goal achievement, and requirements for increased profitability. Our goal is to partner with senior executives in dealing with their most difficult people challenges from individual to large-scale people changes. The Nielsen Group has:
Reviewed all people costs of a $120 million manufacturer to identify $380k in annual savings.
Provided project management support for a major systems implementation.
Coached numerous mismatched managers out of organizations with minimal disruption.
Established HR strategy for a $200 million basic materials company.
Developed management incentive program for a $250 million retailer to 'de-seasonalize' the retail product line.Analyzed the manufacturing management team for upcoming challenges and recommended and supported implementing appropriate assignments for a $150 million company.
Worked with an individual executive in a $50 million high technology company to improve his ability to manage up, sideways and down.
Served as a 'mentor' to an under performing HR executive in a construction company to ensure her success within the corporation.
It's Always About People.